*TreadmillReviewGuru helps consumers find the best home fitness products. When you buy a product we recommend, we may earn a commission.
Last Updated: December 7, 2023

NordicTrack EXP 10i Treadmill
Step onto the NordicTrack EXP 10i's softly cushioned running deck where every mile is easier than running outd
| | |
| --- | --- |
| Star Rating: | 4.2 |
| MSRP: | $1,699 |
| Overall Rating: | 70 |
| Workout Experience | 8 |
| Specs / Features | 5 |
| Dimensions / Storability | 9 |
| On-Board Workouts & Apps | 9 |
| Build Quality | 6 |
The NordicTrack EXP 10i is a compact treadmill that doesn't skimp on smart features to fit your small space.
NordicTrack EXP 10i Treadmill Review: Bottom Line
Despite being from NordicTrack's entry-level lineup, the EXP 10i has soft cushioning in the deck, a new streamlined design, and a compact folding frame.
The motor can support walking and jogging, although shorter-stride users should be able to run as well. The 10" screen is a good size for navigating and streaming iFIT's classes or the onboard workouts if you don't want to pay for a subscription. The EXP 10i has a lot of the same features found on higher-end machines, like NordicTrack's Commercial Series, such as Bluetooth, automatic adjustments, and powerful speakers.
With iFIT, you get a free month trial and automatic adjustability in every class. If you're looking for a more affordable treadmill with premium features, check out the EXP 10i.
Editor's Note, 12/7/2023: 8 months is a long time to have a treadmill–more testing and reviewing occurs after we first review the treadmill. As such, we have updated this review with the results of our newest test results on the motor responsiveness, the incline grade, and the noise level.

Great features and cushioning earn recognition–the NordicTrack EXP 10i can be found on these lists: Runner-Up Best Compact Treadmill, Best Affordable iFIT Treadmill, Best Treadmills for Seniors
What We Like
The 10" touch screen is enabled with iFIT to offer thousands of guided workouts and the ability to create your own.
This treadmill is best for primarily walking and jogging, and light amounts of running.
With a subscription to iFIT, the treadmill automatically adjusts the speed and incline.
The deck has soft cushioning for the joints and it folds up to save space.
This treadmill is compact and lightweight to work in more homes.
Areas for Improvement
The incline is a little noisy.
The deck is 55 inches long, which may be too short for some runners. It is perfect for walking and stores more compactly than treadmills with longer decks.
---
We Review, So You Can Run (or Walk)
We are runners, writers, and reviewers with 10+ years of treadmill reviewing experience. Our specialty is testing the top home treadmills and fitness equipment so you can make your purchase with confidence. All major brands from NordicTrack to Sole to Horizon send us their equipment to review, so we run, walk, and stream training content for months (or even years) to give you accurate insight into how each machine performs. Whether we are using these treadmills to achieve our own fitness goals or conduct expert test protocols we are gathering the data you need!
NordicTrack EXP 10i Treadmill Video Review
---
NordicTrack EXP 10i vs Similar Treadmills
Want to see how the NordicTrack EXP 10i stacks up against comparable treadmills? We have assembled the following chart to make your comparison easier.
Treadmill
NordicTrack EXP 10i
Sole F63
Horizon 7.0 AT
ProForm Pro 2000
Horizon 7.4 AT
Price (MSRP)
$1,699
$1,199
$2,100
$1,799
$2,399
Star Rating
4.2
4.5
4.6
4.5
4.5
Bottom Line
A compact, foldable treadmill with iFIT integration on the 10″ touch screen.
An entry-level treadmill with a high-quality build, impressive training options, and easy-to-use design all for an affordable price.
A great budget treadmill for running that's compact and easy to use with simple non-subscription workouts.
A spacious, folding deck, quick-adjusting motor, and interval training workout content make this treadmill a great midrange option.
Ratings
NordicTrack EXP 10i
Sole 63
Horizon 7.0 AT
ProForm Pro 2000
Horizon 7.4 AT
Overall Rating
70
64
68
72
68
Workout Experience
8
6
7
8
7
Specs / Features
5
6
6
6
6
Dimensions / Storability
9
8
8
8
8
On-Board Workouts
& Apps
9
6
7
9
7
Build Quality
6
6
6
6
6
Paid Programming – Cost
iFIT – $39/month
N/A
N/A
iFIT – $39/month
N/A
# of Onboard Workouts
2
6
8
2
10
Netflix / 3rd Party Apps
N/A
N/A
N/A
N/A
N/A
Display
10″ HD touchscreen
6.5″ backlit LCD
7.25″ LCD screen, 4 LED windows
10″ HD touchscreen
8.25″ LCD screen, 16-digit LED
Dimensions (In Use)
70.8" L x 34.9" W x 59.7" H
77″L x 35″W x 67″H
76″ L x 35″ W x 66″ H
77.3″ L x 35.3″ W x 59.6″ H
76″ L x 37″ W x 63″ H
Dimensions (Folded)
Coming Soon!
50″L x 35″W x 72″H
44″ L x 35″ W x 68″ H
Coming Soon!
42″ L x 37″ W x 71″ H
Treadmill Type
Folding
Folding
Folding
Folding
Folding
Treadmill Weight
230 lbs (in box)
224 lbs
227 lbs
262 lbs (in box)
318 lbs
Weight Capacity
300 lbs
325 lbs
325 lbs
300 lbs
350 lbs
Running Surface
22″ x 55″
20″ x 60″
20″ x 60″
20″ x 60″
22″ x 60″
Deck Height (Step Up)
Coming Soon!
8″
8.625"
Coming Soon!
8.75″
Deck Height At Highest Incline
Coming Soon!
Coming Soon!
Coming Soon!
Coming Soon!
Coming Soon!
Ceiling Height Required(6' Tall Runner)
Coming Soon!
Coming Soon!
Coming Soon!
Coming Soon!
Coming Soon!
Ceiling Height Required(User Height + x)
Coming Soon!
Coming Soon!
Coming Soon!
Coming Soon!
Coming Soon!
Motor Size
2.75 CHP
3.0 CHP
3.0 CHP
3.25 CHP
3.5 CHP
Incline/Decline
0% to 12%
15 incline levels
0 to 15%
-3% to 12%
0 to 15%
Min / Max Speed
0 to 10 mph
0 to 12 mph
0 to 12 mph
0 to 12 mph
0 to 12 mph
Frame
steel
steel
steel
steel
steel
Roller Size
1.9″
1.8″
60mm/46mm tapered
1.9″
60mm/46mm tapered
Warranty
10-year frame, 2-year parts, 1-year labor
lifetime frame, lifetime motor, 2-year deck, 2-year parts, 2-year wear items, 1-year labor, 90-day cosmetic items
lifetime frame, lifetime motor, 3-year parts, 1-year labor
10-year frame, 2-year parts, 1-year labor
lifetime frame, lifetime motor, 5-year parts, 2-year labor
Connectivity
Bluetooth, WiFi
Bluetooth, Sole+ app
Bluetooth, third-party apps (Peloton, Nike, Zwift, etc)
Bluetooth, WiFi
Bluetooth, third-party apps (Peloton, Nike, Zwift, etc)
Heart Rate Sensors
compatible with Bluetooth HR monitors
EKG Pulse grips, compatible with Bluetooth HR monitors
compatible with Bluetooth HR monitors, EKG pulse grips
compatible with Bluetooth HR monitors
compatible with Bluetooth HR monitors, EKG pulse grips
Additional Features
AutoAdjust, AutoBreeze fan, dual speakers, ActivePulse, SpaceSaver Easy Lift Assist, OneTouch controls, Google Maps Technology, integrated cup holders, device rack, soft cushioning
Kick release folding, USB-A charging, Bluetooth speakers, device rack, reading rack, fan, cup holders, removable storage tray
device racks, audio jack, Bluetooth speakers, interval keys, energy saver mode, fan, media controls, storage tray, QuickDial controls, USB charging, cup holders, 3-zone cushioning
AutoAdjust, CoolAire fan, dual 2″ speakers, ActivePulse, SpaceSaver Easy Lift Assist, QuickSpeed Button Control, Google Maps Workout Technology, integrated cup holders, soft cushioning
device racks, audio jack, Bluetooth speakers, interval keys, energy saver mode, fan, media controls, storage tray, QuickDial controls, USB charging, cup holders, 3-zone cushioning
In-depth Testing & Analysis of the NordicTrack EXP 10i
---
Dimensions/Storability
The NordicTrack EXP 10i has dimensions of 70.8" L x 34.9" W x 59.7" H, but what makes the NordicTrack EXP 10i convenient for home use is the folding deck. The EXP 10i takes up far less space when folded. The deck uses a hydraulic system so when you lift the deck, you aren't lifting the entire weight of the deck. In fact, the deck feels so light that I can lift it with one hand. Plus, when you unfold it, it slowly lowers the floor. To unfold you just have to push in the metal bar at the bottom of the deck with your foot.
The NordicTrack EXP 10i can be moved, too. When folded, the treadmill just needs to be tipped back to engage the transportation wheels. It weighs about 230 lbs (including packaging), so while it might seem heavy, the EXP 10i is fairly easy to move when you need to. It is also lightweight enough to use on an upper level.
When you find a place for your new treadmill, don't just squeeze it into the smallest space that can accommodate its dimensions. Instead, make sure you have plenty of room around the deck when the treadmill is in use. You will also need to ensure you have the proper ceiling height to fit the EXP 10i while you are training at an incline. A 6-foot runner should have at least 8.5-foot ceilings. Thus, you will have plenty of room for the incline and vertical movement of running.
Onboard Workouts & Apps
iFIT
Treadmills and other fitness equipment with attached touchscreens are typically enabled with subscription training content. Kind of like a gym membership, the subscription is usually a monthly or yearly fee that you pay to access workouts on the treadmill. iFIT is NordicTrack's subscription training platform. While you can use the NordicTrack EXP 10i Treadmill without a subscription to iFIT, here is what you get with a subscription. iFIT comes free for the first month with the purchase of the EXP 10i and we think it's worth checking out.
iFIT has a large library of over 17,000 fitness classes that are led by over 180 instructors. Classes are on-demand to take whenever you want and they're filmed indoors and out. The indoor classes are modeled after studio fitness classes, while the outdoor classes are filmed in beautiful landscapes all around the world.
You can take classes in places like Glendalough, Ireland, or Playa Carrillo, Costa Rica. You can even do the real course of races like the Boston Marathon. The instructor serves as your guide through the area and the workout so you'll often get little tidbits of the location, as well as motivation and guidance for your training.
Each series consists of several classes that are meant to be taken over the course of a few weeks or months. This way, when you take the classes in order in the series, you can progress over time. Each series is typically led by one instructor and is filmed in one location.
When you don't want to follow along with an instructor, you can create your own routes. This feature uses Google Maps, so you can pick any location on the map and then draw your own route. When you pick one spot on the map and then another, the feature creates your route from point A to point B. Then once you're running the route, Google Images of the location pop up on the screen. The treadmill also automatically adjusts the grade of the deck based on the terrain, too.
In fact, in every iFIT class, the NordicTrack EXP 10i will automatically adjust to match the trainer's cues and the terrain in outdoor classes. This way you don't have to second guess where the speed and incline should be during your workout. iFIT remembers how you performed in previous workouts, adjusting to fit that intensity and encouraging you to progress over time. This is one of my favorite features of iFIT. You can bypass this and adjust the 10i whenever you need to, though.
An aspect that I would like to see improved in iFIT is the incorporation of music. Currently, iFIT uses a Feed.fm system that generates preselected playlists of songs that fit into different genres that play like radio stations, minus the commercials. So, the music plays in the background of your iFIT class. I would like to see some of the classes, like the studio classes, start incorporating music in the workouts. This way, you can listen to it as the instructor intends. Music helps add to the overall energy of the workout, and I think this would be a great addition to the indoor classes.
iFIT is a valuable training platform that works your total body. There are classes on the treadmill, mat, and other equipment like exercise bikes, ellipticals, and rowers.
---
OnBoard Workouts
You can access free workouts on the EXP 10i without a subscription to iFIt. This is available when you bypass the login screen. Here, you'll find a sample iFIT class. You can also use manual mode for free and in iFIT.
Console
The console on the EXP 10i is streamlined to include just the right amount of features and functionality, I think. At the center is a 10" touch screen to access iFit and the onboard workouts. This screen size is adequate for adjusting the treadmill and streaming the content.
The screen isn't very adjustable. It tilts slightly up and down so you can get a little better angle of it depending on your height. You'll look down slightly at it. I do, and I'm only 5'1". The console doesn't feel excessively low though.
As far as usability, I like this layout. The numbered buttons on either side of the screen are quick-touch adjustment buttons that you can press to quickly and easily adjust the treadmill. The speed is adjusted on the right and the incline on the left. So, when I press 12 on the left, the deck inclines to 12%. And when I press 5 and then 6 on the right, the speed adjusts to 5.6 mph. There are also additional adjustment buttons below these numbered buttons to get to specific speeds and incline increments.
Everything is well within reach and it makes the EXP 10i easy to use.
Below the screen and adjustment buttons are the fan and speakers. The fan only blows in one direction but it's pretty effective. It hits my neck and face, and our tallest user, Matt, who is 6'5" at his chest. There are multiple settings for the airflow and you can adjust it with the button on the console or on the screen.
The speakers just below the fan are clear and front-facing. On the screen, you can balance the sound between the music and the instructor's voice in iFit, or mute one or the other. The speakers also go plenty loud to hear over the noise of the motor, incline, and your feet hitting the deck.
As far as storage, there isn't as much on this new design as the previous one, but we're ok with that. There are two large cupholders that fit my 40 oz water bottle just fine. There is also a device rack under the screen to put your phone or tablet. This way, if you want to stream something besides iFit, you have the option.
---
Build Quality
The new design of the NordicTrack EXP 10i Treadmill is sleek, functional, comfortable, and compact. It's smaller than the previous model without losing the integrity of the construction.
One aspect that's the same as the previous model is the 300 lb weight limit. This is standard for NordicTrack Treadmills.
Frame
It is made out of steel and it sits under the deck. From there, two steel uprights connect to the frame and extend up to hold the console and handles. There isn't a steel crossbar and storage tray under the console anymore, but I don't think the EXP 10i needs it. The console remained in place while we ran and didn't excessively shake. I was able to put my phone on the device rack and my large Stanley Cup in one of the cupholders with very little movement of the water bottle. The screen also stayed in place and didn't have any wobble.
The handles are all well within reach. I think with this compact design they feel a little closer than on larger treadmills. The side handles aren't the longest, but they're easy to grab when you need balance. Plus they're coated in textured plastic so they don't feel slippery, even when you sweat.
I love the front handle. It is a continuous horizontal bar that's slim and easy to grab. I like how it gives you plenty of areas to grip when you need it.
Motor
With its 2.75 HP motor, we recommend the NordicTrack EXP 10i for primarily walking and jogging, and some running. This motor size isn't best for extensive training and distance running. But if you're planning on walking or jogging for a few miles or so a day, it should work just fine.
The motor is pretty quiet. It isn't the quietest, but it isn't overly loud. At 3 mph to 12 mph, the noise level ranged from 50.3 dB to 64.3 dB. The incline is a little loud and slow to adjust. The incline noise level was 62 dB at 3mph and 64 dB at 6 mph. It can be heard over the sound of the motor moving the pace of the belt. It is only heard when it is adjusting the grade of the deck. We also noticed that it takes slightly longer to lift and lower the deck than other comparable models. When we timed the adjustment from flat to fully inclined, it took 42 seconds, which is comparable to the Sole treadmills.
Overall though, the EXP 10i is appropriate for most home spaces. For training options, the speed goes up to 10 mph and the incline goes up 12%. We measured the "flat" incline to be 1.7% and the maximum incline to be 12.99%. Once you factor in the vertical drop of the treadmill deck to cushion each step, these numbers are pretty accurate to what NordicTrack indicates. I think this is a good range for most people and should offer plenty of training variability.
Deck
The deck is 20" wide and 55" long. This means that most people should be able to walk and jog. If you have a long-running stride, you might not be able to run, though. Users with shorter running strides should be able to run and use the treadmill at its higher speeds. I'm able to run while our tallest reviewer is able to jog on the deck.
The deck also has a slim profile. It is only about 10" high when measured from the floor to the top of the side rails on either side of the belt when the deck is at a flat grade.
The cushioning in the deck is nice. It isn't as soft as higher-end models from NordicTrack like the Commercial Series or the Incline Trainers, but it offers nice shock absorption to help lessen the impact on your joints. We love NordicTrack's cushioning and even though the EXP 10i is from their entry-level series, it still is a good representation of the brand's cushioning. Those who have joint issues or are looking for a softer surface to run on should find the EXP 10i to be comfortable.
Warranty
When you purchase the EXP 10i, NordicTrack includes a 10-year warranty for the frame, a 2-year warranty for parts, and a 1-year warranty for labor. Setup is pretty straightforward, but we recommend 2 people to make the process a little more seamless.
---
Should You Buy The NordicTrack EXP 10i
The NordicTrack EXP 10i treadmill is compact, foldable, and comfortable to use, plus it comes enabled with iFit on the 10" touch screen so you won't get bored using it.
The NordicTrack EXP 10i is a stable treadmill that's functional with its new streamlined design. Its motor is a nice size for light to moderate use. While the motor is pretty quiet when adjusting the speed and keeping the pace of the belt, it is a little slow and loud when inclining. It isn't overly loud though, so the EXP 10i should work in most home spaces.
Although we recommend mainly walkers and joggers to the EXP 10i, some folks will be able to get up to a faster running pace. If you're looking for a more affordable and compact alternative to higher-end treadmills, the EXP 10i is a good choice.
---
NordicTrack EXP 10i Treadmill FAQ's / Q&A's
How long do NordicTrack treadmills last?
With proper use and maintenance, we have seen treadmills last 10+ years. The tricky part is remembering to lubricate the deck, vacuum out the motor hood and around the deck, and keep the belt free of debris. If you follow the instructions in the user manual, your treadmill and you should have many, many miles together.
Is the NordicTrack EXP 10i worth it?
Do you want a compact treadmill with iFIT's premium trainer-led classes, smart incline and speed adjustments, Bluetooth audio, and an automatic fan? Yes? Then the NordicTrack EXP 10i is definitely worth it. The EXP 10i is appropriate for walking and for some running. The shorter deck and lower speed range (0 to 10 mph) may prevent some runners from comfortably performing their workouts. Overall, we really like it!
How do I reset my NordicTrack EXP 10i?
Locate a paperclip or safety pin and find the reset hole on the top of the console. Turn the treadmill off. Place the tool inside the reset hole and press down (not too hard, but you should feel a button compress). Hold the button down with the tool and turn the treadmill back on. (It's much easier to do with the help of another person.) Keep holding the button down until the screen comes on. Repeat if necessary. The reboot may take several minutes to complete but should fix the issue!
What are the dimensions of the NordicTrack EXP 10i?
The NordicTrack EXP 10i is a compact treadmill with unfolded dimensions of 70.8" x 34.9" x 59.7". When folded, the length is reduced considerably.
Is the NordicTrack EXP 10i heavy?
The NordicTrack EXP 10i weighs around 200 lbs. NordicTrack reports its shipped weight (packaging included) as 230 lbs. Yet, this little treadmill can support a maximum user weight of 300 lbs.
Is your NordicTrack EXP 10i review a paid review?
No, we were not paid for our NordicTrack EXP 10i treadmill review. NordicTrack kindly sent us this treadmill for free to allow us to review it, but that is where the brand's involvement in the review process ends. Of course, we do occasionally reach out to brands to clarify information. Most major home fitness brands including Sole, Horizon, and ProForm, have this same relationship with us. That means we have no stake in whether you buy one treadmill brand or another. We just want to make sure you get the right treadmill for your needs.
So how do we make money? Well, we earn an affiliate commission when you use our link to make your purchase. This does not increase the cost of the treadmill for you. Instead, it shows that you found our review helpful in making your buying decision! It's a win-win situation for us and you! We are so grateful to our audience for their support and feedback on our review process!
About the Author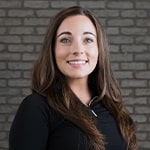 Sydney Kaiser, ISSA-CPT, ISSA Nutritionist Certification
Sydney is a certified fitness instructor, personal trainer, and sports nutritionist who combines her passion for fitness, health, and wellness with her passion for writing. After graduating from UC Riverside with a Master of Fine Arts in Creative Writing, she began teaching indoor cycling and Lagree Fitness group fitness classes to people of all ages and abilities. Raised in Central Michigan, Sydney grew up training and competing on the Arabian Horse Association circuit through both Regional and National levels in Dressage and Sport Horse classes. In college, Sydney went on to compete at the collegiate level as a Division 1 equestrian athlete. Here at TRG, Sydney relies on her extensive background in fitness when reviewing and recommending all kinds of fitness, recovery, and health-related products.