Last Updated: November 10, 2021
Treadmill Review Guru began as an effort to provide detailed reviews from real people who actually use and test treadmills. Over the years, our product reviews have expanded to include exercise bikes, inversion tables, ellipticals, rowers, and other types of workout equipment. We now provide hundreds of reviews on all kinds of fitness products. Recently, we have seen an explosion in home-based fitness products. As a result, accurate and helpful information is more valuable than ever before.
Our experienced reviewers want to help you make an informed decision. Take a look or a listen! We have detailed written reviews and video reviews so you can see for yourself what equipment will work best for you.
Do you want to work with us? Check out the latest career opportunities at Treadmill Review Guru!
Our Team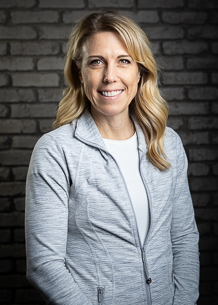 Kristen Nelson, Product Reviewer, Certified Personal Trainer
Kristen is a NASM certified personal trainer with over 15 years of experience in the fitness industry. She has a Bachelor's degree in Business Communications and is currently completing a Master's in Exercise Physiology with an emphasis in Sports Nutrition. In addition to personal training, Kristen has taught a wide array of classes, including spin, BootCamp, strength, stretching, TRX, and more. She is currently the co-owner of F45 Training in St. George Utah where she continues to train and coach clients in small groups and one-on-one. Testing and reviewing equipment for TreadmillReviewGuru allows her to apply her knowledge of exercise physiology combined with years of hands-on experience in the fitness industry.
Favorite Equipment:
I am happiest when riding an exercise bike in a dark room with my music leading the ride. Exercise allows me to reset and clear the deep recesses of my headspace.
Fitness Advice:
Exercise, eat right, express gratitude, and be generous with compliments – everyone needs them.

---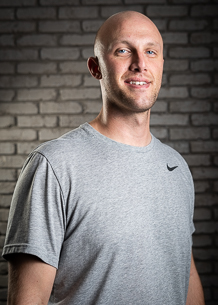 Matthew Clark, Product Reviewer, Director Of Content
Matthew is a fitness enthusiast with a background in business and marketing. He grew up playing basketball and regularly running on the treadmill and using the weight equipment in his parents home gym. After high school Matthew went to play college basketball in Washington and get his degree in marketing. He offers a unique perspective when testing fitness equipment and how products feel for taller and bigger users. Him and his wife enjoy building out their home gym and finding different ways to utilize their limited space to have a functional home workout space. You can find him behind the camera for all of our product review videos with an occasional cameo.
Favorite Equipment:
NordicTrack X22i Incline Treadmill while watching Game Of Thrones
Fitness Advice:
Strive to work harder and be better than you were yesterday.
---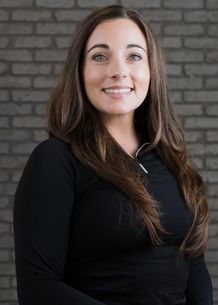 Sydney Kaiser, Product Reviewer, Content Writer, Certified Personal Trainer
Sydney is an ISSA Certified Personal Trainer and Sports Nutritionist, Level 2 Certified Lagree Fitness Instructor, and Certified Spinning Instructor (through Mad Dogg Athletics). Sydney holds a Master of Fine Arts in Creative Writing from UC Riverside and has always loved being active. She grew up training horses, competing at both Regional and National levels, giving riding lessons, and then competing as a Division 1 equestrian athlete in college. During college, Sydney began taking fitness classes which led her to start teaching them a few years ago. At Treadmill Review Guru she relies on her knowledge and experience within the fitness industry when she tests equipment and creates content. In her spare time, she enjoys riding horses, hiking, as well as just being outside and hanging with her family and two cats.
Favorite Equipment:
Adjustable dumbbells and a sturdy, quiet spin bike that I can take or teach a class on.
Fitness Advice:
Try to build your fitness and nutrition habits as a realistic routine that can develop into a lifestyle. Going all out in training at first and eating super restrictively isn't going to last and frankly isn't very fun.

---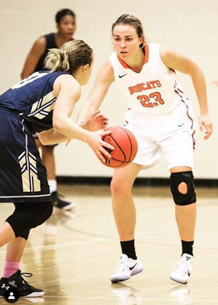 Rachel Clark, Product Reviewer, Certified Personal Trainer
Rachel is a NASM Certified Personal Trainer with a bachelor's degree in Exercise Physiology and minor in Nutrition, and currently working on her Precision Nutrition certification. Rachel grew up playing basketball and played collegiately at West Virginia Wesleyan College and also competed in the USA Olympic 3 on 3 qualifier. Life after basketball led her to fitness because she recognizes that a well-rounded fitness routine is important. Rachel trains clients locally out of her home gym and helps test and recommend home fitness equipment for Treadmill Review Guru.
Favorite Equipment:
Rogue Echo Bike or Concept2 Rower
Fitness Advice:
Start simple and build complexity as your progress through your fitness journey.

---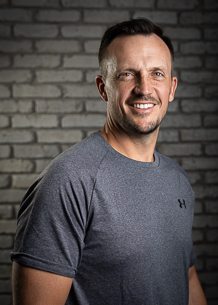 Justin Taylor, Director of Marketing, Product Reviewer
As Director of Marketing, Justin has built relationships with the industry's top fitness manufacturers over the past 10 years. If you are a brand looking for exposure and would like to work with TreadmillReviewGuru, he is the person to contact.
In addition to our team here, Justin is also a Product Reviewer and Director of Marketing at our sister websites, SupBoardGuide.com and ElectricBikeReport.com. An avid outdoor enthusiast, Justin loves paddle boarding, surfing, mountain biking, and the fact that he gets to work out during office hours at your TreadmillReviewGuru HQ.
Favorite Equipment:
Too many to name just one
Outdoors: Mountain Bike, Surf Board, Paddle Board
Indoors: Rowing machines, Exercise bikes
Fitness Advice:
Don't run a marathon with super cheap, low-quality running shoes and a heel strike gait. You might end up with a fallen arch and end up literally falling over the finish line while the local National Guard runs up to make sure you're okay.

---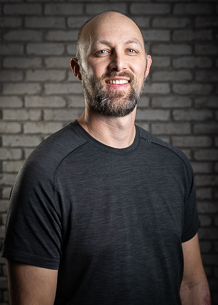 Michael Clark, Product Reviewer, Director of Operations
As the Director of Operations, Michael helps make sure our website is running smoothly so our site visitors can access all our great content. He helps make sure we are focused on testing the quality, durability, and ease of use of the products we test and review here in the office. When he is not working he is spending time with his family, biking, golfing, and playing pickleball.
Favorite Equipment:
Is a big fan of the incline trainers for an efficient cardio workout, riding ebikes to commute to and from work, and rowing to mix it up on cardio days.
Fitness Advice:
Having a focus on what your eating is where it all starts. Eating healthy first and then adding in weight lifting, cardio, and outdoor activities is going to get you way further than just focusing on exercising by itself. You are what you eat!

---
Our Goal
Our goal remains the same as it has always been: to provide real reviews by real people with helpful and valuable information. Most fitness equipment is both large and expensive. Purchasing these items for your home is a big decision. We want to help you find a product you will use and love — not one that ends up as a coat hanger in the garage.
Our Process
When testing and evaluating each piece of exercise equipment, we focus on several key areas:
Construction:
What features and elements are included on this machine?
What are our concerns? What are user concerns?
What materials and engineering have been used to create this machine?
Performance:
How does this machine feel when in use?
How does it sound? Is it loud?
Could you use it in a shared space or apartment?
Could it possibly lead to injuries?
What are the cushioning/comfort features?
Could you use this equipment for longer workout sessions?
Functionality:
Does this come with subscription content? Does that cost extra?
How many preloaded programs are included?
What is this designed to do?
Does it actually do that?
Will users get the training out of this that they expect?
Durability:
What quality of materials are used? Steel, aluminum, plastic composite?
What is the recall/complaint history on this machine?
What is the reputation of the manufacturer for durability?
Do we have any concerns regarding any elements of this machine?
Console(when applicable):
Does this have a touchscreen with subscription content or is it an LCD screen?
Is the console well designed and easy to use?
Is it cluttered or dated?
Does it have extra storage/water bottle holders, tablet holder, etc.?
Cost:
What is the cost?
How does it compare with other machines?
Do we feel the cost is reasonable?
What are some other options in the same price range?
Warranty:
What is the warranty?
How long should you expect this machine to last?
Are there ongoing warranty claims?
Would we recommend paying for an extended warranty?
What Our Subscribers Are Saying
"Excellent review! You have by far the most comprehensive review of this treadmill. Little things like detailing the step up height and height at full incline were game changers for me. I could not find this information on the NordicTrack site or with other reviews, and aside from the obvious importance of the treadmill's features, space requirements can be of huge importance. Thank you for taking the time to go over all critical aspects!"
-KS Durham, YouTube comment
"I've been searching everywhere to figure out how to connect my treadmill to my AirPods headphones… the manual doesn't mention a solution or does the NordicTrack website. Thank you for providing the solution here."
-Sandy Wilson, Guru comment
"Your treadmill reviews are the best. Great information for us to make an intelligent choice on which treadmill to purchase. Thanks. I am going to start referring my subscribers to your channel so they will get honest in-depth reviews."
-Nelson Munoz, YouTube comment
"Good video, great review! I just received my treadmill yesterday. You pointed out all of the highlights and even the drawbacks (bottle holder). Keep up the good work!"
-Agjnr1983, YouTube comment