*TreadmillReviewGuru helps consumers find the best home fitness products. When you buy a product we recommend, we may earn a commission.
Last Updated: November 28, 2023

Sole F80 Treadmill
The Sole F80 is a top running treadmill that does not require a subscription to access its built-in apps from Netflix, Spotify, YouTube, and more.
Star Rating:
4.7 / 5
MSRP:
$1899
Overall Rating:
82
Workout Experience
7
Specs / Features
7
Dimensions / Storability
8
On-Board Workouts
& Apps
9
Build Quality
7
Summary Sole F80 Review: The Bottom Line
In our Sole F80 Treadmill review, I've highlighted why this treadmill is consistently on our best treadmills list.
The Sole F80 is a quiet, yet powerful treadmill that can handle multiple users and a lot of running. It has a 3.5 CHP motor, 12 mph max speed, and 15 levels of incline to keep you busy and fit. It also handles users up to 350 lbs and comes with a lifetime frame and motor warranty, so it's an impressive beast that folds up when you're done. If you're looking for a well-rounded treadmill with firm cushioning, and included training options and entertainment, we can't recommend the Sole F80 enough.
The 10.1" touch screen also gives you the option to stream from apps like Netflix, Hulu, Spotify, and HBO Max while you work out. Plus, you can mirror the screen from your device and play your own content through the speakers for even more entertainment options. What I like best about all of this is that it's completely optional and doesn't require a subscription to access the workouts or to use the apps.
Editor's Note, 11/28/2023: TThis review of the Sole F80 has been updated to include results from testing the motor's sound, maximum speed range, maximum incline, and performance as well as our ongoing use of the treadmill for the past 8 months.
The Sole F80 ranks on several of our best pages which you can find here: Best Home Treadmills, Most Quiet Treadmills, Best Treadmills Under $2000
What We Like
This is an easy-to-use treadmill with convenient tech and built-in programming on a 10.1" touch screen that doesn't require a subscription fee.
The 3.5 HP motor is quiet and great for all-around training and intense workouts.
The console includes onboard workout modes, screen mirroring, and streaming from apps like Netflix, YouTube, and Hulu.
The deck is spacious for users of all levels and folds up when you're finished.
The solid construction is backed with a lifetime warranty and handles up to 350 lbs of user weight.
There are four transportation wheels to push the treadmill where you want to use it, rather than having to tilt or lift it.
Areas for Improvement
The screen is a little small and hard to navigate while running, especially for adjusting the volume of the speakers. Some users may want to consider upgrading to the Sole F85 for a larger screen.
Note: The cushioning is firm underfoot and might not be best for those with joint issues or discomfort. However, runners who want to see their treadmill training paces better reflect their road running paces should benefit from this construction.
The fan only has one setting and isn't very effective for cooling off. We recommend walkers and runners who get hot while training use a floor or ceiling fan with the Sole F80.
---
Hundreds of Miles Ran and TV Shows Binged…
With our experience testing treadmills and creating these reviews, we know a capable treadmill as soon as we set foot on it. During our testing process, we walk, jog, run, and sprint on every deck, as well as test the onboard workouts, programming, and features that the treadmill comes with. The only way for us to compile these full reviews is to spend a lot of time using the treadmill. This allows us to let users know things that they can't gain insight from by looking at a list of specs and stock photos. How the cushioning feels underfoot, how easy the console is to navigate, and how quiet and responsive the motor is are factors that users should be able to know before purchase, so that's where we come in with these reviews.
Sole F80 Treadmill Video Review
---
Sole F80 vs Similar Treadmills
Here's a quick overview of how the Sole F80 compares to other popular treadmills such as the NordicTrack 1750, Bowflex Treadmill 22, ProForm Pro 9000, and NordicTrack 2450 or Horizon 7.8 AT.
Treadmill
Sole F80
NordicTrack Commercial 1750
Bowflex Treadmill 22
ProForm Pro 9000
NordicTrack Commercial 2450
Price (MSRP)
$1,899
$2,499
$2,799
$2,299
$2,999
Bottom Line
A well-priced running treadmill that folds up and offers standard workout programs and Netflix streaming without an additional subscription fee.
A high-quality, interactive folding treadmill for most people that streams iFit and features forgiving deck cushioning.
An over-built, high-inclining foldable treadmill that streams JRNY content and handles a lot of use.
A compact, folding treadmill with a large, beautiful 22" touchscreen for streaming iFit while running.
A high-tech treadmill for runners that offers iFit workouts with a comfortable and enjoyable running experience.
Ratings
Sole F80
NordicTrack Commercial 1750
Bowflex Treadmill 22
ProForm Pro 9000
NordicTrack Commercial 2450
Overall Rating
82
84
81
76
86
Workout Experience
7
9
9
8
9
Specs / Features
7
8
9
8
9
Dimensions / Storability
8
8
6
8
8
On-Board Workouts
& Apps
8
9
7
9
9
Build Quality
7
7
9
6
8
Paid Programming – Cost
N/A
iFIT – $39/month
JRNY – $19.99/month
iFIT – $39/month
iFIT – $39/month
# of Onboard Workouts
17
2
10
2
2
Netflix / 3rd Party Apps
YouTube, Netflix, Prime Video, Disney+, Max, Peacock, Hulu, Spotify, ESPN, CNN, Audible, Kinomap
N/A
Netflix, Hulu, Prime Video, Disney+, Max
N/A
N/A
Display
10.1″ touchscreen
14″ HD touchscreen
22″ HD touchscreen
22″ HD touchscreen
22″ HD touchscreen
Dimensions (In Use)
82.5″L x 38″W x 66″H
78.5" L x 35.6" W x 64.7" H
85″ L x 39.6″ W x 70″ H
77.3″ L x 35.3″ W x 59.6″ H
78.5" L x 35.6" W x 65"
Treadmill Type
Folding
Folding
Folding
Folding
Folding
Treadmill Weight
274 lbs
293 lbs (in box)
336 lbs
263 lbs (in box)
303 lbs (in box)
Weight Capacity
350 lbs
300 lbs
400 lbs
300 lbs
300 lbs
Running Surface
22″ x 60″
20″ x 60″
22″ x 60″
20″ x 60″
20″ x 60″
Motor Size
3.5 CHP
3.5 CHP
4.0 CHP
3.6 CHP
3.6 CHP
Incline/Decline
15 incline levels
-3% to 12%
-5% to 20%
-3% to 12%
-3% to 12%
Roller Size
2.36″
1.9″
1.9″
1.9″
Warranty
lifetime frame, lifetime motor, 3-year deck, 3-year parts, 3-year wear items, 1-year labor, 90-day cosmetic items
10-year frame, 2-year parts, 1-year labor
15-year frame, 5-year mechanical parts, 1-year electronics & HD touchscreen, 2-year labor
10-year frame, 2-year parts, 1-year labor
10-year frame, 2-year parts, 1-year labor
Connectivity
Bluetooth, WiFi, Sole+ app, Garmin
Bluetooth, WiFi
Bluetooth, WiFi (required)
Bluetooth, WiFi
Bluetooth, WiFi
Heart Rate Sensors
EKG pulse grips, compatible with Bluetooth HR monitors
compatible with Bluetooth HR monitors
EKG pulse grips, Bluetooth HR armband included
compatible with Bluetooth HR monitors
compatible with Bluetooth HR monitors
Additional Features
release lever, wireless charging pad, Bluetooth speakers, device rack, reading rack, fan, cup holders, speed/incline switches
AutoAdjust, AutoBreeze fan, dual speakers, ActivePulse, SpaceSaver Easy Lift Assist, OneTouch controls, Google Maps Workout Technology, integrated cup holders, soft cushioning
SoftDrop folding system, ComfortTech deck cushioning, cooling fan, JRNY radio, incline handles, textured device shelf
AutoAdjust, CoolAire fan, dual 2″ speakers, ActivePulse, SpaceSaver Easy Lift Assist, QuickSpeed Button Control, Google Maps Workout Technology, integrated cup holders, soft cushioning
AutoAdjust, AutoBreeze fan, 30w dual speakers, ActivePulse, SpaceSaver Easy Lift Assist, OneTouch controls, Google Maps Workout Technology, integrated cup holders, soft cushioning
In-depth Sole F80 Review: Testing & Analysis
---
Dimensions/Storability
The Sole F80 has a footprint of 82.5" L 38" W x 66" H, but it folds to just 44″ L x 38″ W x 71.5″ H. The profile of the deck is slim. The F80 has an 8" step-up height. This is the height of the deck from the floor to the top of the side rails at a 0% grade. This is usually around the lowest we see on folding treadmills of this size. This means the F80 is easier to step on and off of, and it's better for lower ceilings.
For a 6'0" runner, we suggest a minimum ceiling height of 8.5 ft.
Folding and moving the Sole F80 is pretty easy and one of the ways this treadmill is great for home use. You just need to lift the deck to fold it up. It locks into place and uses a hydraulic assist to help you fold and unfold the deck. The deck feels a little heavier to lift than other folding treadmills, but it's relatively doable if lifting and bending are appropriate for you. To unfold you just pull the yellow handle and the deck slowly lowers to the floor itself.
The F80 has four transportation wheels instead of two, like many other foldable models. This means that once folded, you can just push the F80 where you need it to go. You don't have to worry about tipping back the deck to engage the wheels. Since the F80 weighs 274 lbs, this is a very useful feature to have and makes it one of the easiest treadmills to move in this price and build quality range.
---
Onboard Workouts & Apps
So, we know the Sole F80 Treadmill to be a straightforward machine that's really solid. I have to say the updated model is this and more.
As the model down from the Sole F85, which in the past has been a little more tech-savvy, the new F80 includes a great amount of tech-enhanced features like the F85. The F80 does this while still keeping true to its nature of being a great hop-on-and-go treadmill that you don't have to pay a subscription fee to use. Although, you have the option to use subscription training content if you want to (more on this in a moment).
Onboard Workouts
Starting with the workout modes, there are 10 pre-programmed workout modes. These include manual, hill, fat burn, cardio, strength, HIIT, 5K, 10K, custom, and heart rate.
Manual mode is where you control the treadmill yourself and adjust it as you go, while all of the other modes have preset speeds and inclines to follow along with. The F80 will automatically adjust to these preset levels, too. Although you can customize your own workouts in the custom mode, as well as create workouts in the "templates" tab on the navigation bar, you can select a total time and max speed before the preset onboard workout modes to customize them to work for you, too. You also have the option to perform different fitness tests with preset distance and max target heart rate goals.
I will say that the workout modes feel pretty similar to what you'd find on a commercial treadmill at your local gym. You can choose between viewing your metrics with an image of a road in the background, seeing your workout displayed on a chart, or viewing a running track while you work out. This is if you hop on the Sole F80 and go – which is what it's made for.
Included Entertainment Apps
The F80 comes with 12 preloaded apps. If this seems like a lot, it is a lot more than the previous model of the Sole F85. These apps include Netflix, Youtube, Hulu, Amazon Prime, Disney+, HBO Max, Peacock, Spotify, ESPN, CNN, Audible, and Kinomap.
So, when you're using the F80 you can select one of these apps, log onto your respective account for the app, and watch and listen to whatever you want! I wish more treadmills came with this feature. Great job Sole for the inclusion of these streaming apps without requiring a subscription!
Sole+ App
The F80 is also compatible to pair with the Sole+ App. When you first power on the F80 and it asks you to create a profile, I would do so with the Sole+ App. Once you create a profile in the app, you just have to scan the bar code on the screen and your profile will appear on the F80. This makes it really easy to use the preloaded apps because your login information is remembered, as well as pairing your phone to the treadmill. Sole Plus offers instructor-led classes for the treadmill and their other fitness equipment. While the app does not support automatic incline and speed changes, it does automatically start and stop the treadmill.
Now, don't get me wrong, we love the F80 because it doesn't require you to use a subscription, but it's nice having the option for more training content in case you like extra guidance in your workouts. Or if you just love trainer-led classes. Sole+'s classes aren't quite to the same level as Peloton or what you get on the NordicTrack 1750 with iFit, but they're pretty engaging for an app that costs half the price.
Screen Mirroring
Once you pair your device to the F80, you can mirror content from your screen. This means if you want to stream from an app that isn't preloaded or take a class from a popular training app like iFit or Peloton, you can. I did notice the screen lagged a little bit when I mirrored my iPhone, but overall this feature works well. Plus, it's nice to be able to just play my own music through the speakers, but again Spotify is one of the preloaded apps so I could log in to my account and listen to whatever I want, there too.
This feature does seem to be a little more iPhone-friendly, than Android-friendly most likely because Apple doesn't require a separate app to use to screen mirror your phone.
Android users can use the screen mirroring feature, but they will need to download a separate app. This app is called "ANPLUS Screen Mirroring" and was created by Sunrise Technology. The same creator made the Sole mirroring app that is no longer compatible with Android phones.
Console
The Sole F80 now has a 10.1" touchscreen built into the console. This isn't the largest touch screen we've seen on a treadmill, but it isn't the smallest either. It is of sufficient size for viewing. If you want a larger screen to stream from, I'd go with the Sole F85. The screen isn't adjustable like the NordicTrack 1750. You can't even tilt the tablet built into the console slightly.
For 10.1" seeing everything is pretty easy, although I wish some things, like the metrics bar at the top of the screen, were bigger. At the top of the screen, the incline level, distance, time, heart rate, and speed are shown, but they're a little small to read.
I like that the quick-touch buttons are now on either side of the screen. Their placement makes sense and doesn't get confusing as it did sometimes on the previous model. These buttons are large and flat. They do skip some levels like 1, 6, 8, 10, and 11 mph on the right for speed.
For adjusting to specific increments like 2% incline and 6.4 mph speed, I have to use the adjustments on the front handlebar. These buttons are kind of like switches and they work just fine.
We like that all of the adjustment buttons have been upgraded to be flat, rather than raised, like the previous model. Even the start and stop buttons below the screen are smooth and less likely to get sticky and dirty than they were before.
A button noticeably missing from the console is a volume button. Unfortunately, you can only adjust the volume on the touch screen by pressing a small button at the top of the screen. Doing this while running is no easy feat! There is a button to turn on the fan below the screen, a volume button on the other side would be very much appreciated! For those who have to turn the volume down in their car to see better (ahem, me), a volume button on the console would be helpful so I can see and run faster. The speakers are pretty loud though. Between how quiet the motor is and the volume of the speakers, I could hear everything well.
The fan has two vents for airflow with one setting. They're adjustable so you can angle the airflow, but for some reason, the air points more to the sides than they do at me when running. I found the fan to be kind of useless.
The wireless charging pad is only compatible with phones that have this feature, but once you set your phone on the pad, it will charge. I had to take my case off since I don't have a wireless-compatible case, but once I did my phone immediately started charging, even without being Bluetooth connected to the console. The way your phone sits on the charging pad makes it so you can see content on it if you need to. It also holds it steady while running which is the most important. I can even see my phone while using it.
Another place to put your phone or tablet is a device rack above the touch screen. It has an adjustable top so you can fit even your larger tablet. This feature is the same as the previous model.
There are two cup holders and two smaller pockets for items like keys or earbud headphones. Sole managed to include more features and storage than NordicTrack and Peloton treadmills, while still keeping a similar, streamlined look.
Overall, we really like all the updates made to the console. It is really functional and has great features like the touchscreen, onboard workouts, app streaming, and charging port, yet the F80 manages to continue to be straightforward to use.
---
Build Quality
Even with a new design, the F80 is still a hearty treadmill that is built to withstand a lot of use. Along with heavy use, the F80 can handle a lot of weight with its 350 lb weight capacity. This exceeds the 300 lb limit found on NordicTrack and ProForm machines.
Frame
I will say, the new "Z-Shaped" design as Sole refers to it shares some similarities to NordicTrack's newer Commercial Series Treadmills, like the 1750 or 2450, as well as the Peloton Tread.
What Sole has managed to do with this design, however, is to keep the screen, console, and treadmill overall, really solid and sturdy.
Even when running at high speeds, the console and screen remain very steady. On the Peloton Tread, which is significantly more in price than the F80, the screen shakes a bit while running at speeds over 8 mph.
Like other folding home treadmills, the Sole F80 has a steel frame that sits under the front of the deck, and steel uprights that connect to the frame into the handles to hold the console. In front of the motor hood, there is an additional steel bar on the floor that helps to add stability to the treadmill. Instead of having a steel crossbar under the console on the previous model, the F80 has this and I think it does a lot more to the overall build than adding a few extra inches of length.
The handles feel secure and I love the continuous front horizontal handle. It's well-positioned and offers plenty of balance when you need it, which is great for older folks or those who need additional support. This handle overall is a little thick, considering it has two pulse grips to read your heart rate. I can't wrap my hands around it but instead i'm only able to rest my palms over them to get a heart rate reading.
Motor
The motor is a 3.5 CHP motor. This size motor is what we recommend for long-distance and extensive use. When you're running on the Sole F80, it feels like it can handle a lot of running. The Sole F80 adjusts the speed evenly and goes up to 12 mph. It takes 40.5 seconds to accelerate from 1 mph to 12 mph. The motor is a little slow to adjust, but I love how capable it feels.
The Sole F80 has a maximum speed of 12 mph. Our testing has revealed that Sole, NordicTrack, and other popular home treadmill brands are very reliable with their speed settings. The F80 does take some time to get up to speed, but the range it offers should appease most runners.
In addition, to build and stability, one area where we're continuously impressed by Sole is their motors. The Sole F80's motor is quiet. We measured the motor noise to be 46.3 dB at 3 mph and 65.5 dB at 12 mph without anyone on it. When Matt walked or ran on the treadmill the noise level was recorded as 53.5 dB at 3 mph, 61.0 dB at 6 mph, and 65.5 dB at 9 mph. At its loudest, the Sole F80 was about the same noise level as a printer. For reference, the ambient noise of the room we tested the F80 in was 35 dB.
When inclining, the motor is very quiet. We measured it to be 47.5 at 3 mph and 55.3 at 6 mph, which is very similar to the sound of the motor at those speeds when it is not inclining. I often have to look down at the motor hood to be sure it's adjusting. The deck doesn't decline, so if that's important to you then check out the Sole F85. Overall, I'm really impressed with this motor not only for its training capabilities and its ability to handle a lot of use but for how quiet it is. It should work well in most home spaces because of its lack of noise output.
After testing the sound of the incline motor, we were also able to measure the incline of the running deck. When placed at a flat grade, the Sole F80 measured as 1.2%. When inclined to level 15, its maximum, the grade was 12.1%. These results are very comparable with what we have found from most home treadmills. While we aren't positive why most treadmills tend to be slightly inclined when they are set to "0," it could be to compensate for the cushioning or the difference between running outside versus running on a treadmill.
The speed and incline work well together to create a challenging workout for walkers and runners of all abilities. While the F80 does not have a decline option, it otherwise performs very well. Most exercisers should find all of their training needs met with the Sole F80's capabilities.
Deck
The deck is 22" wide and 60" long which I think is an optimal size for most people. It feels spacious in width and the length is ideal for most users to run on. I like to see that the F80 has kept its large deck from the previous model, even though the treadmill has been streamlined to be sleeker. Considering the NordicTrack 1250 only has a 20" wide deck, this is great to see for users who like more space to move around on.
The belt moves smoothly and has a good texture to not feel slippery. The cushioning in the deck also feels very similar to the previous model. It's firm to run on, while still offering shock absorption. It doesn't feel as hard as running on cement, but it's a close comparison. Unlike cement which doesn't offer any shock absorption, running on the F80's deck can help lessen the impact on your joints. It doesn't feel as soft as running on some of NordicTrack's treadmills though. If you get discomfort in your joints while on runs, you might want to look into a NordicTrack or ProForm treadmill.
The firm cushioning on the Sole F80 is beneficial if you're training for a race that's on pavement, or if you want to create a more similar experience to road running because of how the deck feels underfoot.
While we caution it to users with joint issues, we encourage it for road runners.
---
Warranty
Another aspect where Sole crushes it is the warranty. The Sole F80 comes with a lifetime frame and motor warranty. This definitely helps instill confidence in the construction. The F80 also comes with a 3-year parts warranty and a 1-year labor warranty.
---
Should You Buy The Sole F80
The Sole F80 does not require a membership, and it has the most popular entertainment streaming apps. Walkers and runners who want to stream their favorite shows and movies while training are going to love the F80.
Because the Sole F80 has a firm running deck, it is best for runners who need their training to translate to road running. Treadmills are already easier to run on due to the lack of air resistance, but soft, bouncy treadmills make it even easier. With the Sole F80, you can be more confident in hitting the right pace indoors and outdoors.
The Sole F80 is a great option for exercisers who need to move their treadmill short distances and need to save space. It can fold and has four transport wheels to roll more easily than comparable models. More importantly, this treadmill is very sturdy and durable when unfolded.
---
Sole F80 Treadmill FAQ's / Q&A's
Can you use the Sole F80 without a subscription?
The Sole F80 does not require a subscription, so it makes a great alternative to treadmills that do. The Sole F80 has onboard training programs, entertainment apps, and even a training app from Kinomap. You can use the screen mirroring feature to watch content from your favorite subscription-based platforms if you decide to subscribe, but you won't be locked in like you would on other treadmills. The Sole F80 is great for walkers and runners who do not want to pay an additional monthly fee and want more training flexibility. However, many of the built-in apps require their own subscriptions, but many treadmill shoppers will likely already have memberships to Netflix, Hulu, and the other included options.
Does the Sole F80 fold up?
The Sole F80 folds up. It has a hand release lever to lower the deck softly to the ground as well. The Sole F80 is easier to transport than other treadmills, because it has four transport wheels instead of two. These wheels allow you to push the treadmill rather than push it around.
Does the Sole F80 have Bluetooth?
Yes, the Sole F80 has Bluetooth. You can pair headphones, a heart rate monitor, and your phone to play audio through the speakers. You can also connect apps like the Sole+ app for more training options.
Is the Sole F80 good for running?
The Sole F80 has a 3.5 HP motor and a 22" x 60" running deck. This combination makes the Sole F80 an excellent running treadmill. It is powerful enough to support long-distance running or use by multiple users in a household. The Sole F80 is particularly good at replicating road running due to its firm cushioning.
Is the Sole F80 treadmill quiet?
Yes, the Sole F80 is quiet. We were pleased with the Sole F80's test results compared to other home treadmills. The F80 is comparable to a printer. While adding walking or running foot noise increases the sound of the treadmill, this will vary greatly depending on the user's weight, shoe cushioning, and running form. For more noise dampening, consider purchasing a treadmill mat.
Is your Sole F80 treadmill review a paid review?
No, Sole did not pay us for this review. While Sole did provide us with treadmills, we have the same relationship with other major home treadmill brands. We test and review each product individually and collaborate with a team of other experts to bring you an unbiased review.
We earn a commission when you click our links and make a treadmill purchase. Using our link does not cost you anything extra, but it does help us keep doing what we love: providing you with the most in-depth treadmill reviews. Our team walks and runs on each treadmill model so we know how they compare, what makes them stand out from each other, and what might need improving on a specific treadmill. We do our best to let you vicariously experience the treadmills through us before you buy.
About the Author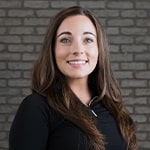 Sydney Kaiser, ISSA-CPT, ISSA Nutritionist Certification
Sydney is a certified fitness instructor, personal trainer, and sports nutritionist who combines her passion for fitness, health, and wellness with her passion for writing. After graduating from UC Riverside with a Master of Fine Arts in Creative Writing, she began teaching indoor cycling and Lagree Fitness group fitness classes to people of all ages and abilities. Raised in Central Michigan, Sydney grew up training and competing on the Arabian Horse Association circuit through both Regional and National levels in Dressage and Sport Horse classes. In college, Sydney went on to compete at the collegiate level as a Division 1 equestrian athlete. Here at TRG, Sydney relies on her extensive background in fitness when reviewing and recommending all kinds of fitness, recovery, and health-related products.