Best Treadmills
A staple of every treadmill review site is a page of Best Buys, or those treadmills deemed "the best" in various price ranges. I have broken up my Best Buys into various price groups. Determine your budget, look at what you can spend, then see which are the best treadmills in your price range. These will be updated each year as new models are released by the manufacturers, so these are the best treadmills for 2014.
Now, let's start with the less expensive price ranges. These are your entry level and mid-range treadmills. Unless you are training for a marathon or opening your own gym, you'll do just fine with one of these machines.
» Best Buy Under $400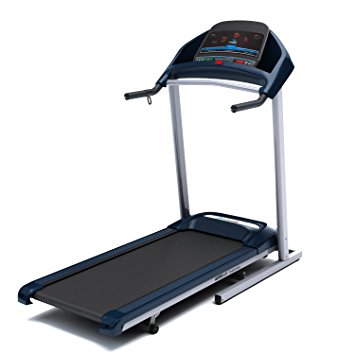 Merit Fitness 715T
I would never buy any treadmill in this price range, but if it's absolutely all you can afford, might as well go with the one that is built with quality and has the best chance to reasonably hold up for at least a year.
Runner's Up:
Weslo Cadence G 5.9
Exerpeutic Fitness Walking Electric
Weslo 60CT
» Best Buy $600 – $799
Xterra Trail Racer 3.0
This is an often overlooked price range. These machines don't differ too much from a level down, but if you go a level up things get significantly better. I would go up a level unless you absolutely can't afford it but want something a little better than an entry level machine.
Runner's Up:
Horizon T102
ProForm Performance 600c
LifeSpan TR200
» Best Buy $1,000 – $1,299
ProForm Pro 2000
This is where you start to see motors with more than 3.0 CHP which is a nice feature. There are many solid treadmills in this price category, but the Pro 2000 beats all with its high end design and features.
Runner's Up:
» Best Buy $400 – $599
Horizon T101
This price range is really considered the entry level as anything cheaper you can only walk on. At this price range you can actually run on your treadmill. Horizon has done a great job with the T101as an entry level treadmill.
Runner's Up:
ProForm Performance 400
Gold's Gym Trainer 410
TruPace M100
» Best Buy $800 – $999
ProForm Power 995i
This is one of the most competitive price points in the treadmill industry. You can find a lot of great machines at $999 but none better than the Power 995i. The C970 is truly a close second as they are very similar, but the 995i simply takes it away.
Runner's Up:
NordicTrack C970
Xterra Trail Racer 6.6
Sole F63
» Best Buy $1,300 – $1,499
NordicTrack Commercial 1750
This is the treadmill I own. If that doesn't say it all, I don't know what will. Obviously I think this is the best treadmill you can buy when you weigh price and features. If I had a best overall value category, the Commercial 1750 would win it.
Runner's Up:
Below are the more expensive price ranges. The most expensive treadmill I know of is nearly $10,000. So treadmills can get rather pricey. I wouldn't recommend going above $2,000 myself, but if you are set on spending a good chunk of change on your next treadmill, read on.
» Best Buy $1,500 – $1,799
Sole F85
Another solid machine from Sole with a good warranty. This is their top seller for a very good reason. This is definitely the best folding treadmill they offer. And the F85 is their most durable folding model, so it works great for users of any size.
Runner's Up:
Smooth 8.35
Yowza Biscayne
NordicTrack X7i
» Best Buy $2,000 – $2,499
Smooth 9.65 TV
The 9.65 TV, like others in this price range, is extremely non-folding and more durable. These machines last longer but they take up more space and cost too much. If you have the space and don't want to replace your treadmill more than once every 10 years, this is your treadmill.
Runner's Up:
Sole TT8
Nordictrack C2950
NordicTrack Elite 9700 Pro
» Best Buy $3,000 – $3,999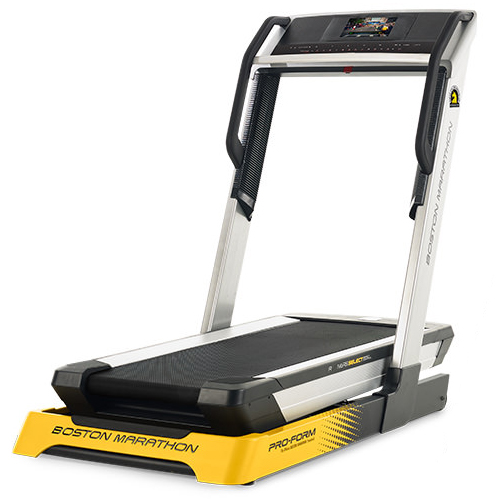 Proform Boston Marathon Trainer 4.0
If you are looking this far down you had better be a serious runner, like, run the Boston Marathon serious. If that's you, look no further than this magnificent machine from Proform. If you have $4,000 to spend, spend it on this. You won't regret it.
Runner's Up:
» Best Buy $1,800 – $1,999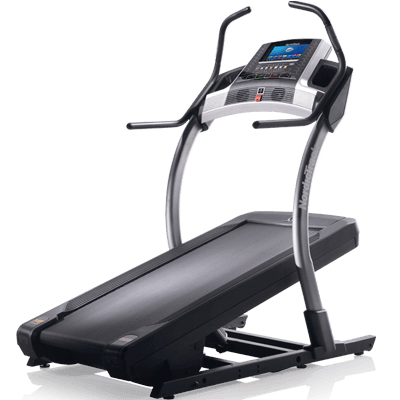 NordicTrack X9i Incline Trainer
The newest model in the wildly popular Incline Series category does not disappoint. This heavy duty machine comes with a -6 degree decline and a 40 degree incline. When on sale for $1,899 it is an incredible deal.
Runner's Up:
Smooth 9.65 LC
LifeSpan TR5000i
ProForm Pro 9000
» Best Buy $2,500 – $2,999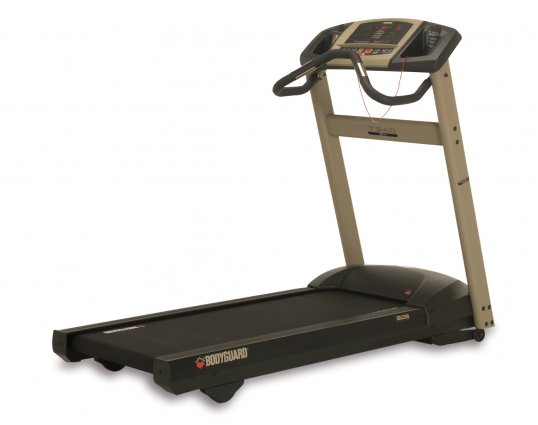 Bodyguard T240S
Bodyguard gives you all kinds of customization options and it is this particular combination that wins my Best Buy. The T240S is a solid frame and the features are great. It's a very solid treadmill, but again, you can get something comparable for something near half the price.
Runner's Up:
True PS100
LifeFitness F3
BodyGuard T240C
» Best Buy $4,000+
Star Trac E-TRxe
Probably the most expensive treadmill money can buy. Not worth it, not even remotely, but if you own a top of the line exclusive club, you may consider adding this $10,000 machine. If you don't own a high end gym, please scroll back up immediately.
Runner's Up: