When was the last time you found yourself in front of the mirror thinking that you have started to pile on the pounds? Are you still thinking about that delicious sweet that you unwillingly refused? You might think that it is not easy to shed those pounds, but let me offer a solution. It is called ProForm Performance 600i Treadmill. It may seem too advertising, but it has actually resulted very productive for many costumers.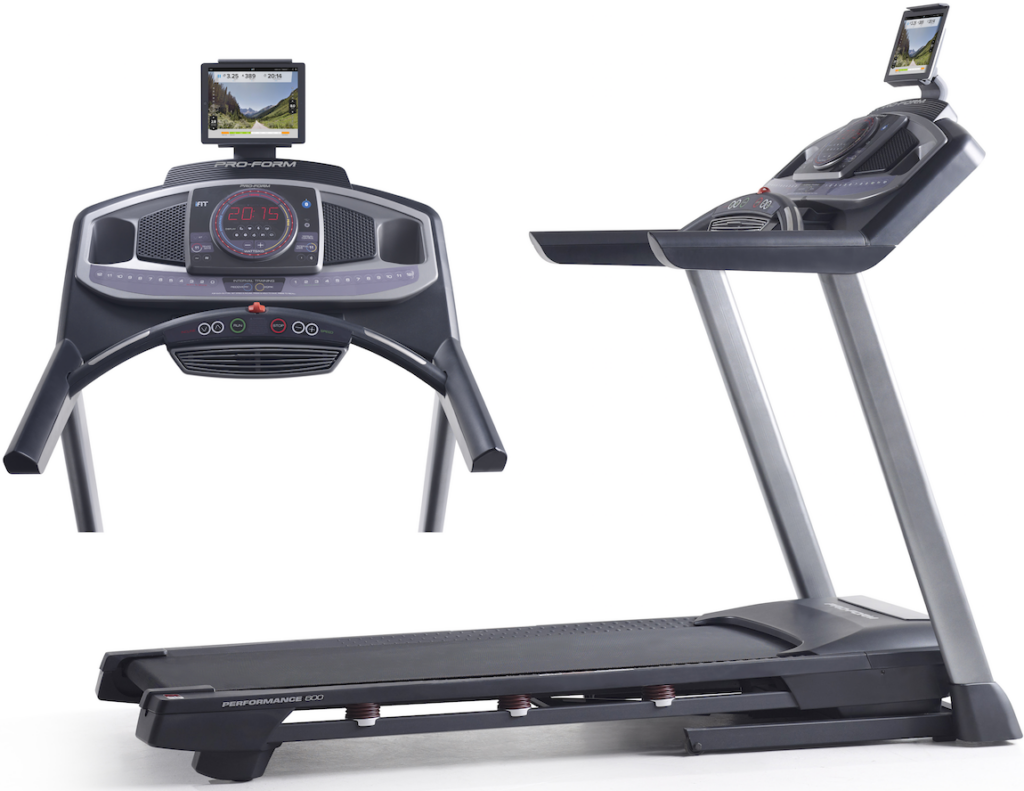 ProForm Performance 600i Treadmill gives you the possibility to walk, jog or run in an indoor place and feel like you are actually somewhere outdoor. Thanks to the iFit technology that makes it possible and displays different routes in the monitor through Google Maps. It provides user with a wide range of programs that are designed by a personal trainer called Jillian Michaels. This way one will have the feeling of being coached by a professional trainer.
The speed of this device ranges from 0.5 to 12 mph and the power incline up to 12%. The motor power is higher as compared to the previous version, from 2.5 CHP it has been raised to 2.75 CHP (Continuous Horse Power). In addition, the weight capacity is 325 Ib.
Pros
Being a folding treadmill with EasyLift Assist option it can be folded and unfolded with ease.
iFit compatible device which tracks Google Maps training routes.
It operates fast and quietly. The 2.75 CHP motor does not creates any disturbing sound. You can calmly watch your favorite TV show or continue chatting on the phone while walking on the treadmill.
The speed of this machine ranges from 0.5 to 12 mph, incline up to 12% for better endurance and increased cardio.
The shock absorption system consists of four shock absorbers which play the role of lowering the workout process painful effect, providing comfort to user while running, walking or jogging.
Spacious belt: The treadmill's belt is 20 inches wide and 60 inches long which provides user with a natural experience of running, jogging or walking.
Beside having a wider walking area, it comes with

CoolAire workout fan, EKG grip pulse and 

has a weight capacity of 325 lb.
Good warranty: ProForm Performance 600i Treadmill offers lifetime warranty for the motor and frame, 2 years warranty for the parts and one year warranty for the labor.
Cons
The siderails of this version of treadmill by ProForm are not as long as some runners would like.
It is hard to assemble. Many costumers have expressed this concern as it has taken them two or more hours to put the parts together.
The 2.75 CHP motor besides being powerful is also soundless. And the best part comes with the fact that it has a lifetime warranty.
The iFit technology allows you to connect with Google Maps to provide you with the feeling of training in the real-world. It also has built-in personal fitness training programs and one can also compete with other iFit users. Furthermore, Performance 600i is also equipped with a watts LED display which provides information regarding number of steps, traveled distance, speed, calories burnt and pulse rate.
ProForm Performance 600i treadmill offers a wide range of built-in workout programs. This ultimate machine has 22 workout programs, 11 of which are for Tempo workouts and the rest are for Interval workouts.
Motor: 2.75 HP.

Incline: 0-12%.
Speed: 0.5-12 mph.

Dimensions: 79.62″ L x 36.63″ W x 59.25″ H.

Folding: Yes.
Running Area: 20″ W x 60″ L.

Max. User Weight: 325 lb.

Treadmill Weight: 224 lb.
Benefits
As the problem of obesity is becoming more and more serious, it is a must for all of us to focus on our health and become an example for everyone around us who suffers from this kind of problem. What else is important is our mental health. Firstly, the motor does not creates any noise so we will not have the problem of noise pollution. Secondly, this treadmill is equipped with a monitor that enables Google Street view in order to make one's workout experience more enjoyable and to facilitate mental tiredness. Moreover, this treadmill is made up of high quality durable material that can last up for decades and comes with a lifetime warranty on frame and motor.
Final Verdict: ProForm Performance 600i Treadmill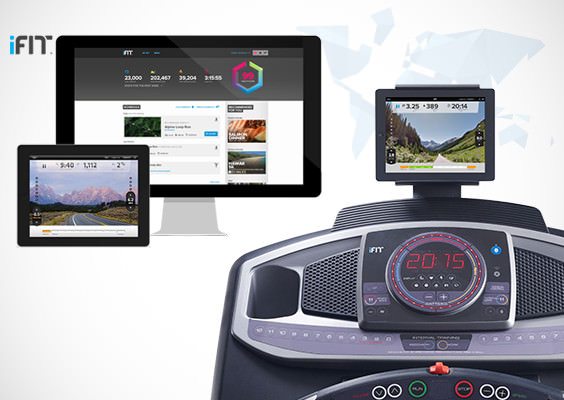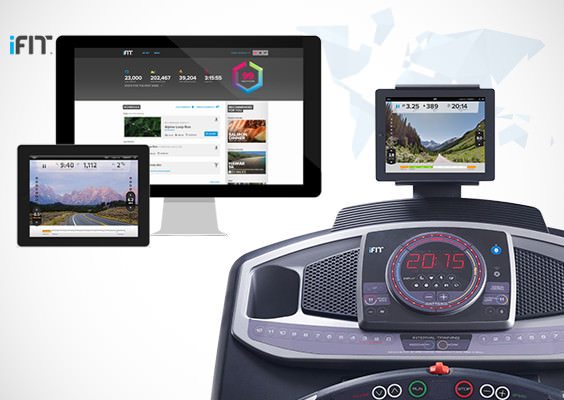 ProForm Performance 600i is surely the best economical solution. Considering all advantages mentioned above that this treadmill provides that too in a reasonable price range is really amazing. Also this treadmill is very suitable for apartments as it does not takes too much space being easily foldable. Moreover iFit is one among one of the best technologies used in training equipment. Maybe these justifications are just a few, but they are effective enough to create the right judgement.
WHAT WE LIKE?
Reasonable Price.
iFit technology.
Various built-in programs.
Easily foldable and can be moved.
High incline power.
High speed.
High weight capacity.
Advanced Shock Absorption System.
Good warranty: lifetime warranty for the motor and frame, 2 years for the parts and 1 year for the labor.
WHAT WE DON'T LIKE?
Short arm rails.
Hard to assemble.
Slow customer service.
Conclusion
To sum up ProForm Performance 600i is not the best treadmill produced, but also it is not left behind being one of the top pick of 2019. It is quite versatile and affordable device that can come in handy to many people who want to walk, jog or run and can provide them with a healthy, fit and active lifestyle.
Related Treadmills Review: 
Summary
Reviewer
Review Date
Reviewed Item
ProForm Performance 600i Review
Author Rating