*TreadmillReviewGuru helps consumers find the best home fitness products. When you buy a product we recommend, we may earn a commission.
You might've come across this thought while thinking about purchasing a treadmill to pursue your personal fitness goals—the question, "Why run on a treadmill?" People tend to point out that running outside is free, so why would they pay money to run inside? Well, there is more to running on a treadmill than just working out inside, from enjoying better cushioning to greater convenience.
To help you see if running on a treadmill is for you, Treadmill Guru is here. Below are some of the best reasons why running on a treadmill is superior to running outside.
Why Running on a Treadmill is Better?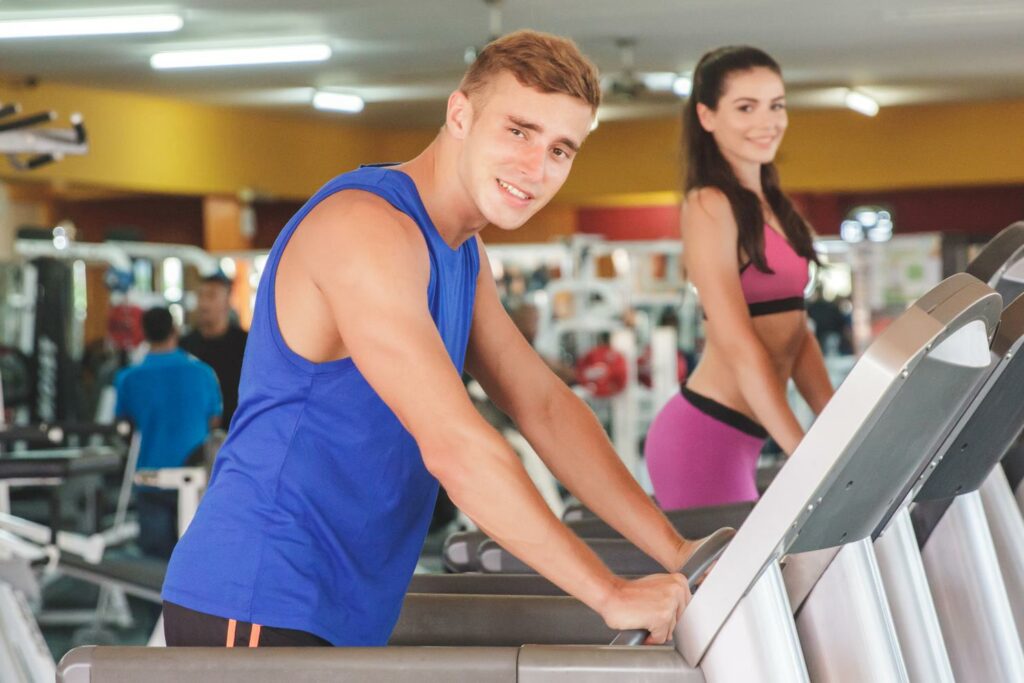 Outdoor Running Can Be Less Challenging
Well yes! You read that correctly. The common conception is that running outside is more challenging, and it can be if you generally use your treadmill with no incline and at the same speed. But, if you utilize all of the functions of your treadmill, you can make your treadmill runs far more challenging and calorie burning.
For instance, when you run outside, you may end up running in a flat area that doesn't challenge your body very much. But with a treadmill like the NordicTrack Commercial 1750, you can use the incline and decline function to push your body and get in shape faster. Moreover, you can't easily keep track of your speed, so if you have a targeted speed, it can hit more easily on a treadmill.
Also, running on a treadmill can take greater discipline. With running outdoor, you can trick yourself for a while that running isn't too hard. Yet, you need a significant amount of mental discipline to stick with running, and treadmill training can help develop that self-control and focus.
Ensures Personal Safety & Protection With Treadmill Workouts
When you're running outside, you are at risk for accidents which can be in the form of injuries, ankle fracture, joint dislocation, and much more. You also have to remain on your guard for vehicles that aren't paying attention or even other pedestrians and cyclists.
Instead of dealing with these issues, you can rely on a treadmill. These machines come with a cushioning system which reduces the impact on joints and ankle. Also, most treadmills now days are equipped with safety features that can turn off the machines in case you stumble, which prevents accidents and injuries.
Enjoy A Variety of Treadmill Workout Programs
Treadmills come with pre-defined workout programs while some higher-end treadmills give you the opportunity to define a workout program that fits according to your fitness goals.
The pre-defined workout programs range from calorie-burning workouts to intense speed workouts. Some newer treadmills even come with subscription training programs that allow you to workout with virtual personal trainers and enjoy a range of exercises.
This feature is in itself unique, and you can't have this while you're running outside. This is quite the reason that many people prefer to have a treadmill rather than pursuing their fitness goals by running outside.
These programs help you adjust and reach your full potential as these programs are integrated into treadmills by professional workout trainers and are tested on several levels to provide you with the efficient workout according to your body needs.
Stay Focused And Entertained On A Treadmill
If you've perused an online running forum, you might have come across some personal stories of people as they pursue their fitness goals outside. Many people have experienced harassment problems and social bullying while running outside. Even without active harassment, feeling self-conscious can be counter-productive and stop you from exercising.
Well, you can evade these complicated situations by owning a treadmill at your home. You can watch yourself in front of a mirror while you're working out and feel the change and positive vibes about yourself. You can work out alone in silence and pay full focus and attention to your body needs without any peer pressure.
Also, some treadmills even come with entertainment systems that let you hook up your iPod and listen to your favorite music, making your workout more entertaining. You can also keep the treadmill somewhere across your TV, so you can enjoy exercise and television at the same time.
There are even treadmills that come with a desk, which lets you work and exercise. So, owning a treadmill really saves you from a lot of trouble while you're pursuing your fitness goals.
Use A Treadmill To Reach Your Fitness Goals
Conclusively, we can say that owning a treadmill can help you in the pursuit of your fitness goals. The certain perks of a treadmill include but are not limited to, personal safety, self-esteem, and fulfillment of fitness goals easily.
The best part of owning a treadmill is that you and your family can stay fit and healthy by paying the initial cost and not paying high gym membership fee monthly or annually. If you aren't sure what treadmill is right for your needs, be sure to check out the best treadmills of 2019.